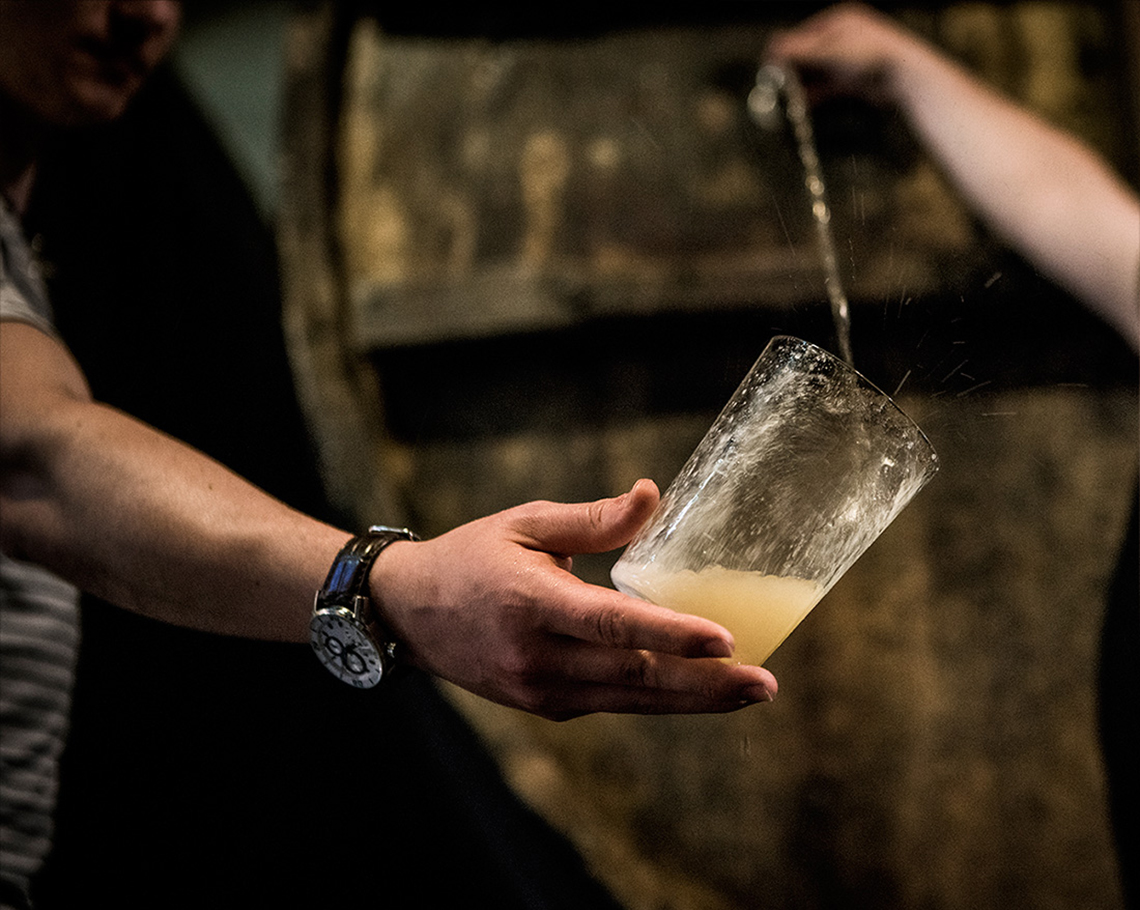 Cider tasting and cider house menue experience
For those that are hungry for cider culture
The txotx is one of the most authentic Basque rituals. At the cry of 'txotx' the cider barrels are opened and the tasting begins. On this tour you'll discover the history of the country house, get to know the cider and visit our traditional facilities, as well as enjoying the traditional cider house menu.
Adults: 55€ 
Children (14-17): 37€ 
Children (4-13): 24€
After welcoming the group in the country house we'll briefly explain its history and importance and discuss the Camino Real ('Royal Way').
Tour of the old press.
Discover the new cider house, new concepts and enjoy the traditional menu (link a gastronomía).
Tasting of one traditional cider and one natural cider from the barrels
Cider house tour with transportation
For the nonconformist
Discover the most extraordinary parts of the cider house. Learn its secrets and live like a real cider producer. This complete tour of the Astarbe cider house guarantees to immerse you in the culture. Round off the cider house experience with our traditional menu.
Adults: 65€ 
Children (14-17): 40€ 
Children (4-13): 30€
We pick you up in your localisation
Group welcome in the country house. Introduction to the history. 
Visit to the orchard: information about the apple trees and the fruit. 
Visit to the 19th-century press. Traditional method of preparation. 
In the dining room of the new sidrería we bid farewell to the group with one more txotx.
Enjoy the traditional cider house menu (link menú).
We transfer you to the original point
Astarbe at your service
For real cider lovers, we offer personalised samples delivered to your door. Enjoy our ciders and get to know the world of the sidrería from your gastronomy club, kitchen or office. Contact us at turismo@astarbe.eus and tell us how you prefer to sample Astarbe cider.